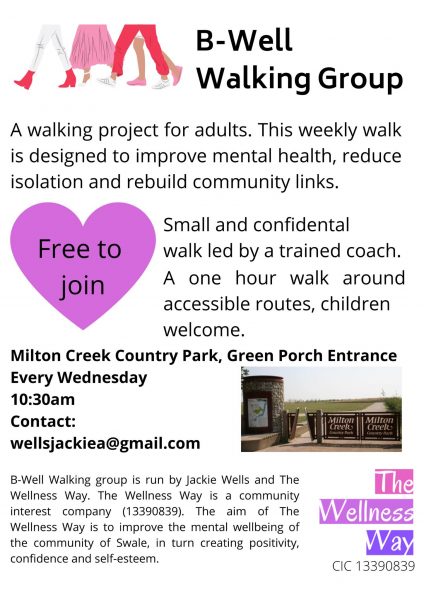 The B-Well Walking group meet every Wednesday at 10.15am outside Holy Trinity Church, Green Porch Close. Each week they will be a taking a fairly gentle walk around the beautiful Milton Creek Country Park and its surroundings.
---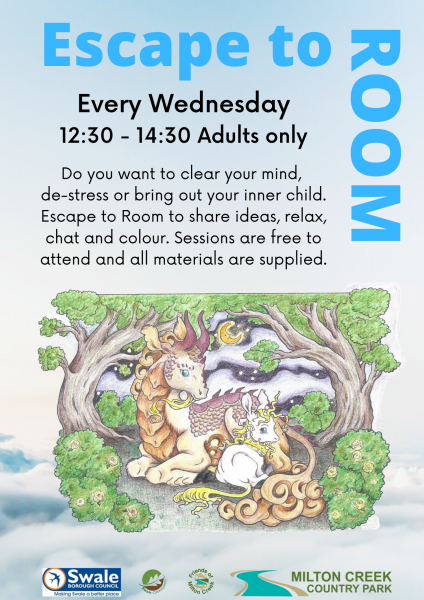 Do you want to clear your mind, de-stress or bring out your inner child.  Sessions are free to attend. Colouring is an "in the moment activity" that relaxes the brain and calms the body. Escape to Room to share ideas, relax, chat and colour.
---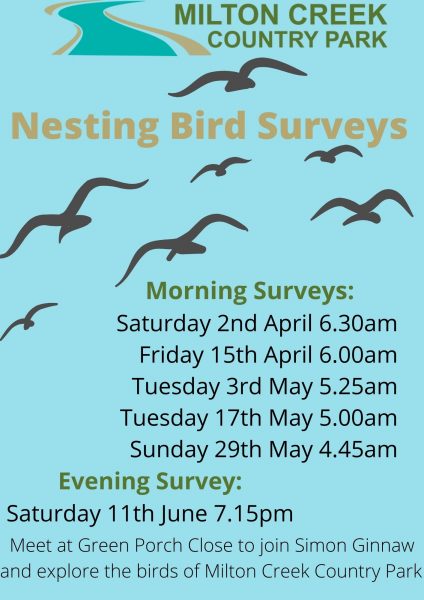 This year we will be carrying out a full program of nesting bird surveys starting at 6:30am on 2nd April and finishing with an evening survey at 7:15pm on 11th June. Please check the poster for the varying start times.
---