Frisbee Golf & Cornhole Game
Frisbee golf is a flying disc sport in which players throw a disc at a target, it is played using rules similar to golf. Players complete a hole by throwing a disc from a tee area toward a target, throwing again from where the previous throw landed, until the target is reached. Usually, the number of throws a player uses to reach each target is tallied, and players seek to complete each hole in the lowest number of total throws.  To book a game go to Frisby Golf.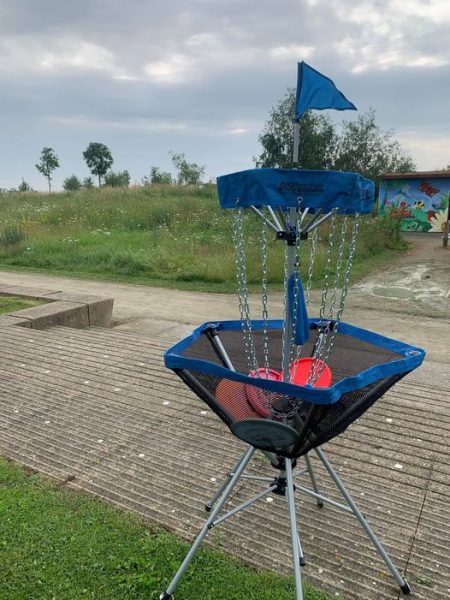 Cornhole is a lawn game popular in North America in which players or teams take turns throwing fabric bean bags at a raised, angled board with a hole in its far end. The goal of the game is to score points by either landing a bag on the board (one point) or putting a bag through the hole (three points). To book a game go to Cornhole Game. For details of how to play click Cornhole Rules.