The rustic reindeer workshop sessions have proved to be so popular again this year that they have all sold out so we have made an extra large reindeer to raffle. The winner will be drawn on Sunday 19th December. All the proceeds will go the the Friends of Milton Creek to fund further improvements to the Park.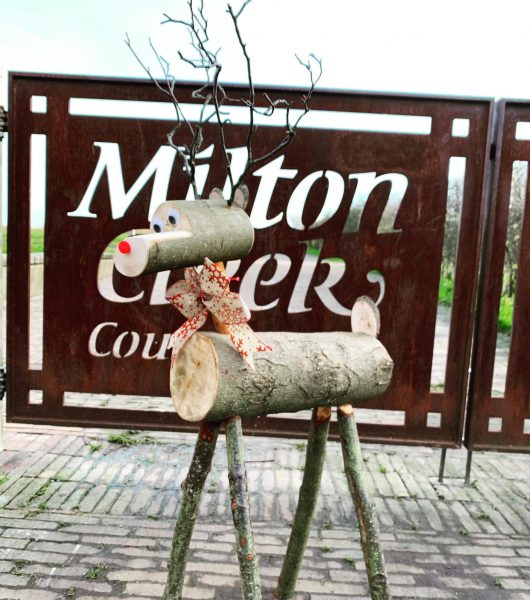 The Friends will be in ROOM on Saturdays 9 – 11am and Wednesdays 12 – 3pm and by the container in the carpark on Tuesdays 10am – 1pm selling tickets.
If you can't make it in person and you use online banking you can enter the raffle by scanning the BOPP QR code. You will be asked to enter the amount you would like to donate and your email address (so we can contact the lucky winner).